Prom Flowers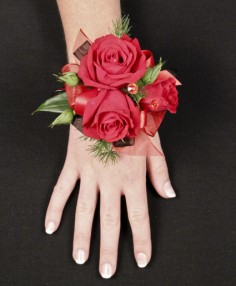 Prom is a big deal to any teenage girl. Perfect make-up, dress, shoes --- but what about flowers? Prom corsages must be perfect as well. Stop by Osoyoos Flowers and let us help you create a something special. With a picture or description of the dress, we can create something that not only matches, but also enhances the beauty of your outfit.
Come talk to Nina. She will design the most beautiul corsage for you.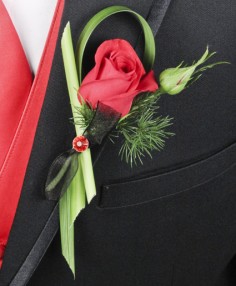 When it comes to prom, a guy can't go without a boutonniere to match his date's corsage. The flower-on-the-coat-pocket is a tradition for classy men that stems back generations. Just because it's a tradition doesn't mean your boutonniere can't be stylish. Choose from a wide range of styles, colours and flowers when choosing a boutonniere from Osoyoos Flowers.
Come to the shop and talk to Nina.
She will have great ideas and designs for you.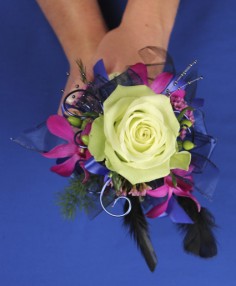 Take your prom style up a notch with a matching floral hairpiece to match your corsage. From classic roses to funky beads, let Osoyoos Flowers create something specifically for you.
Come in and see Nina.
She will create whatever you dream of.